Maybe my question got buried in Paypal - Shipping - Returns - Fresh Start?
I'm still getting the warning in preflight or verification (those item numbers match the listings they're questioning):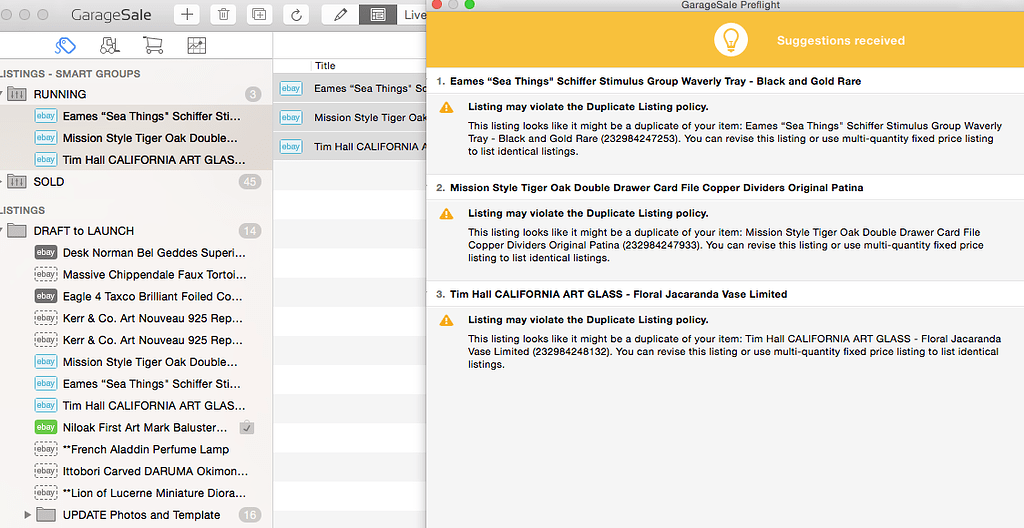 Appreciate your help…

I have no idea what "happens" if you have a duplicate? I only sell quantities of one.