Can someone explain the difference between restart and relist, please?
I am a bit confused with the terminology.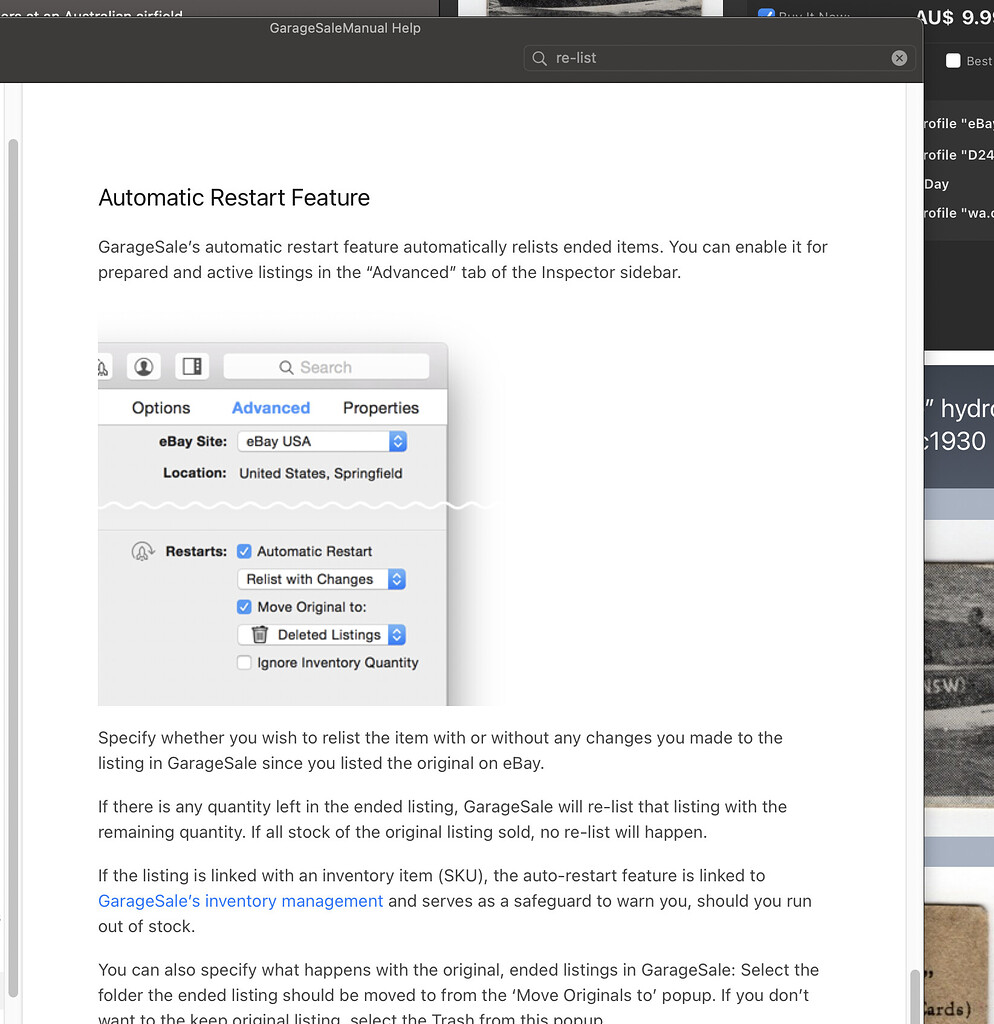 What actually happens ing the case below for a GTC listing: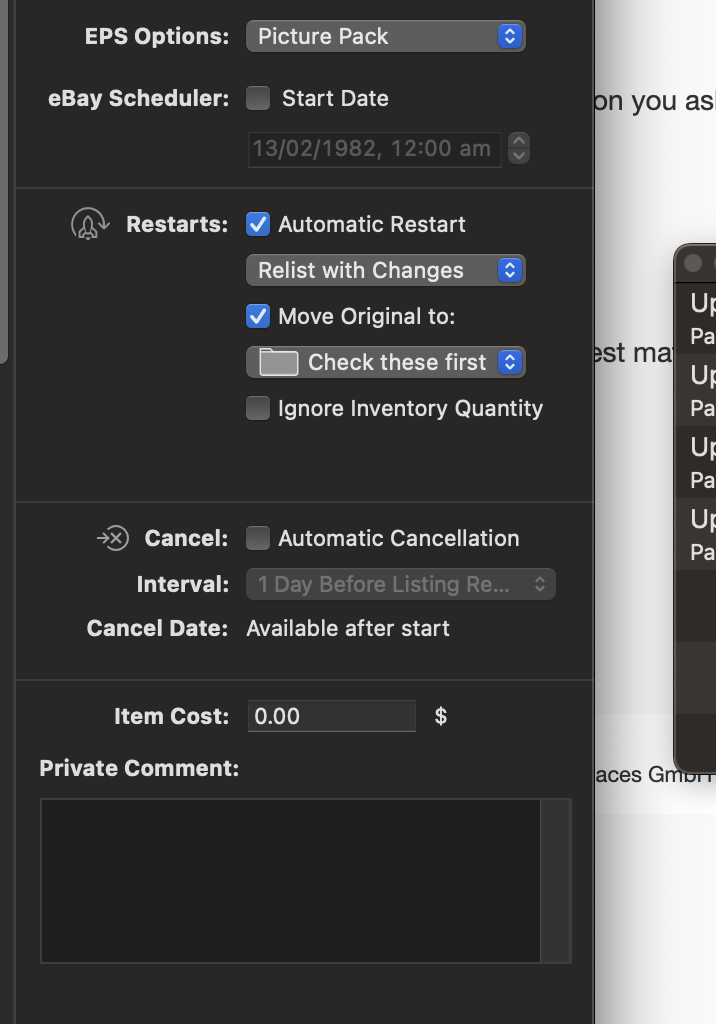 Does Ebay actually restart the listing and GS works out where it is
OR
Does GS signal Ebay to end the item and then list it again.
Does GS need to be online during this operation?
Just trying to sort it out in my head before applying the checkbox.
David