I have an eBay store which gives me 250 Free listings per month. I noticed that the price indicator on the menu-bar of GS still indicates a price even though I'am not eligible for the first 250 listings - a saving of £87.50 in listing fees that month, then £0.10 thereafter. Am I charged an insertion fee for using GS?
If I am being charged for listing by eBay for using a third party listing app, I will go back to listing with an Excel spreadsheet using eBay File Exchange.
I cannot seem to find this information on eBay - Hope this is NOT the case!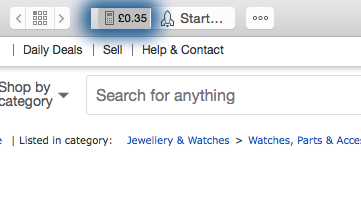 Steve…