Mainly for @fedege96.
As you know, if the 'Out of Stock' preference has been switched on automatically by Ebay, an item that ends during this period is incorrectly labelled as 'An Active listing with bids or sales', as below.


To correct this I have worked out:
Update the listing with


Once done 'Stop' the listing.
3 A few minutes later it will appear as SOLD


Not sure about the re-listed by Ebay symbol on the right though. (At least I think that is what it means).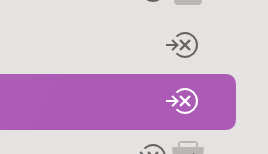 Ilja. Is there any way for force remove the restarted icon?