Have begun using the 44 beta finally for regular listing and have a few comments.
Most noticeably I am missing a category under Collectibles: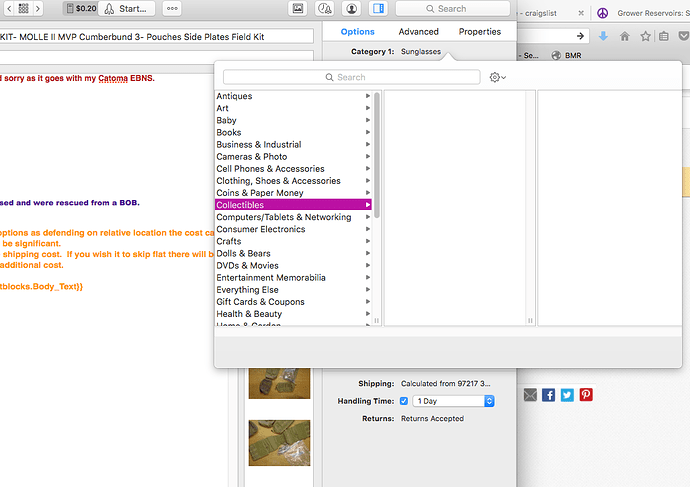 Cannot find a way to force DL the cats again.
.
Second from an operational perspective I see no reason to have to mouse the Advanced Shipping Options.
Why not just have them as the main panel as it serves little purpose to keep them hidden. The real estate used in the expanded panel is negligible.
Not to mention the dancing around the screen and useless mouse tricks currently needed:
DANCING DANCING DANCIN… GS is a dancin machine…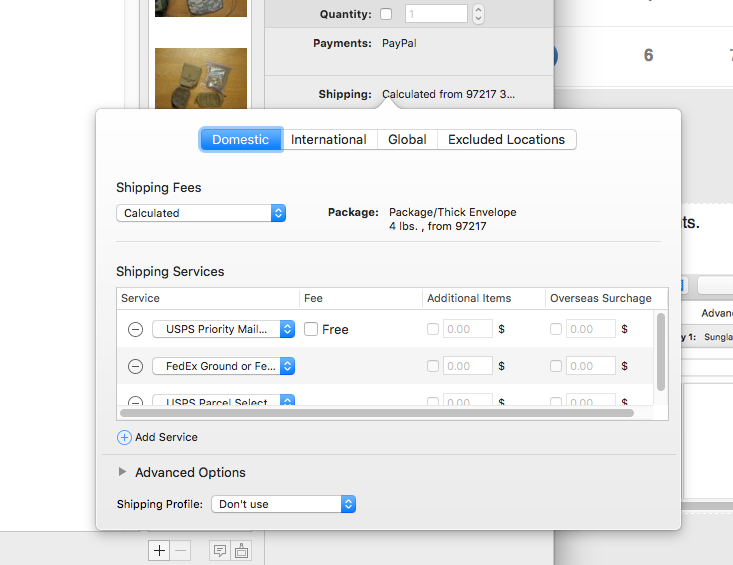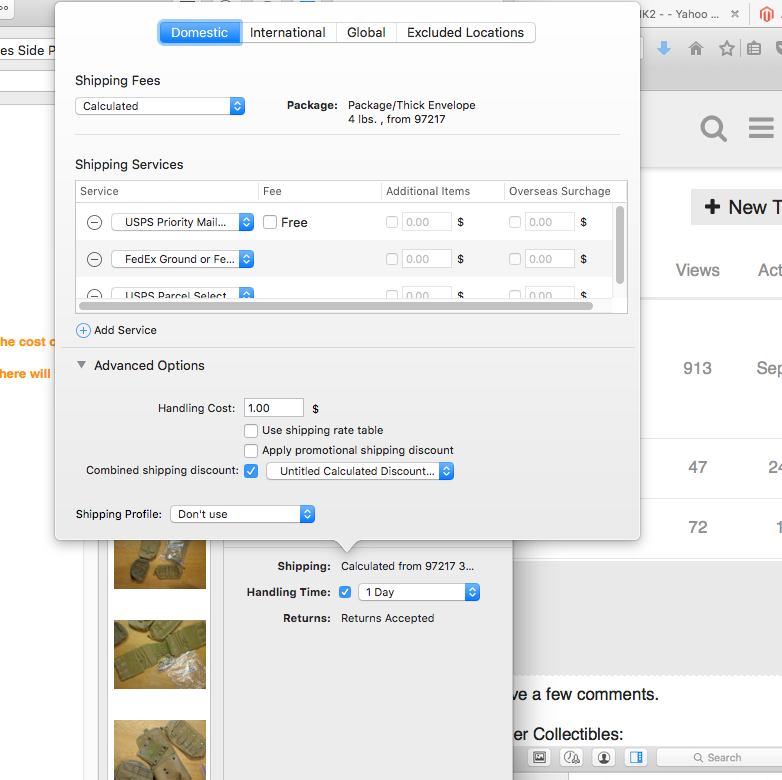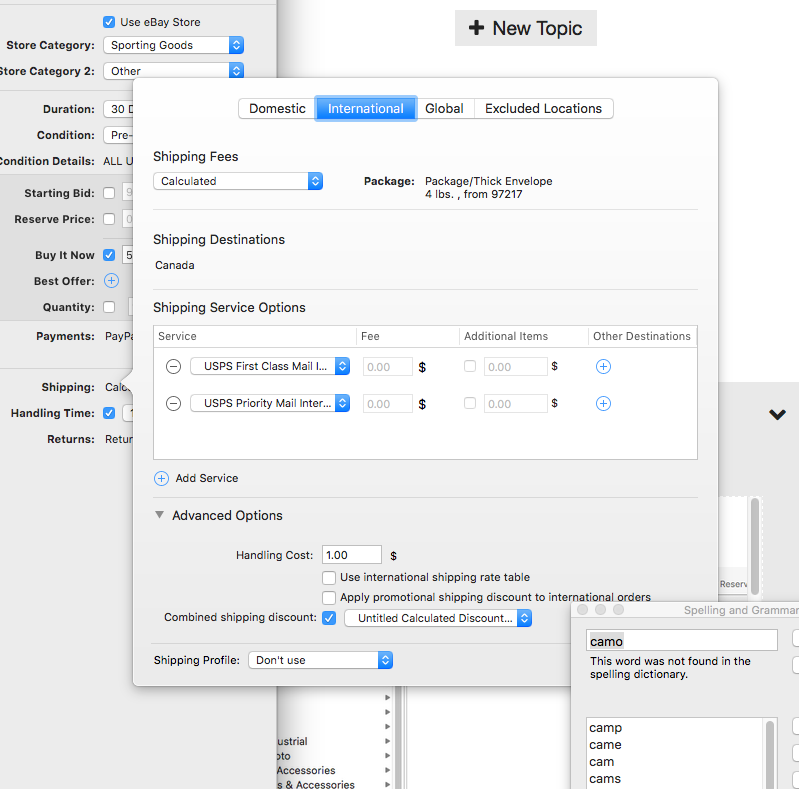 .
My other Pet Peeve is selecting photos for deletion in Edit Mode. You currently have to mouse click each photo and delete one at a time.
The old way of hitting the Delete key repeatedly as the selection automatically advanced was much better.
Yes I see the Remove All Photos menu item but without a Hot Key its less useful.
In conclusion KILL Dat MOUSE when time allows.
Thanks again for a great product and support,
PM
PDX
USA