Hi Doc,
just tested it here in Safari and FireFox. In both browsers it works like a charm.
https://manual.iwascoding.com/gs7/en/
Can you please give it another try? Maybe it was just a temporary issue. Also you can always open the help offline through GarageSale's Help menu!
Regards, Kristian
Yes, sorry your right. It sems to be a problem within my corporate network. I'll check with out IT :).
The domain manual.iwascoding.com is not available in the USA…
Can not ping, lookup, nor traceroute. See 3 following screenshots.
Neal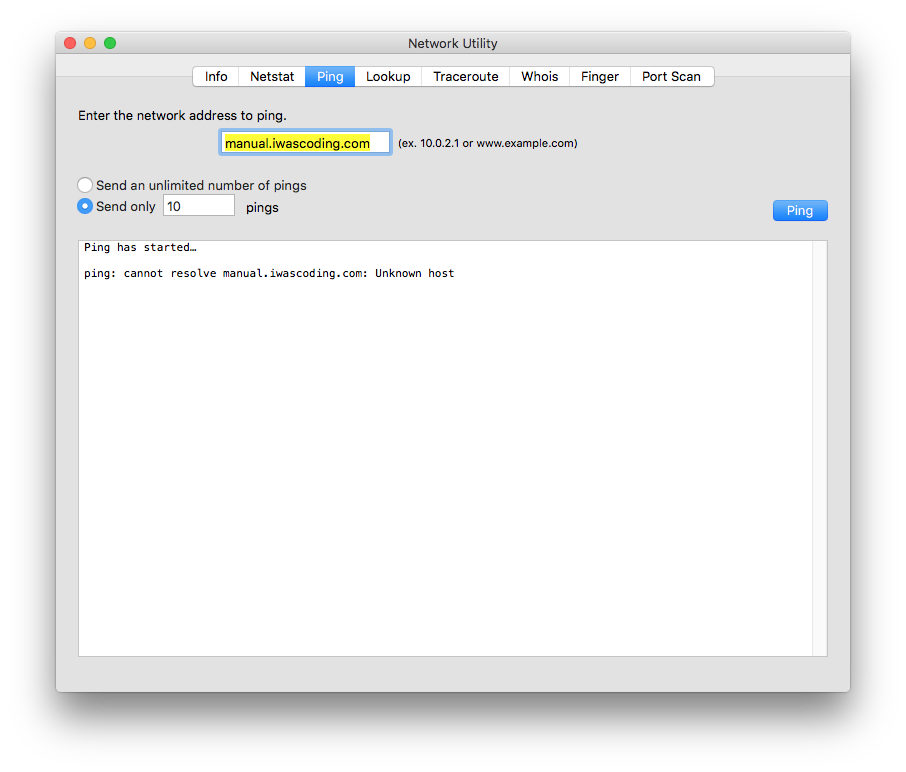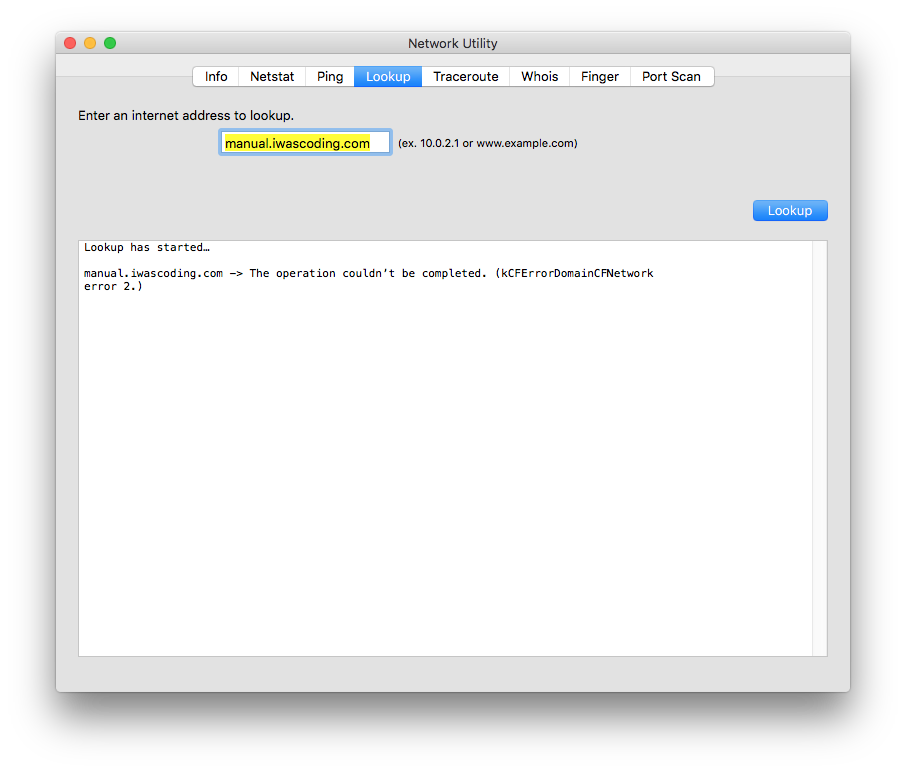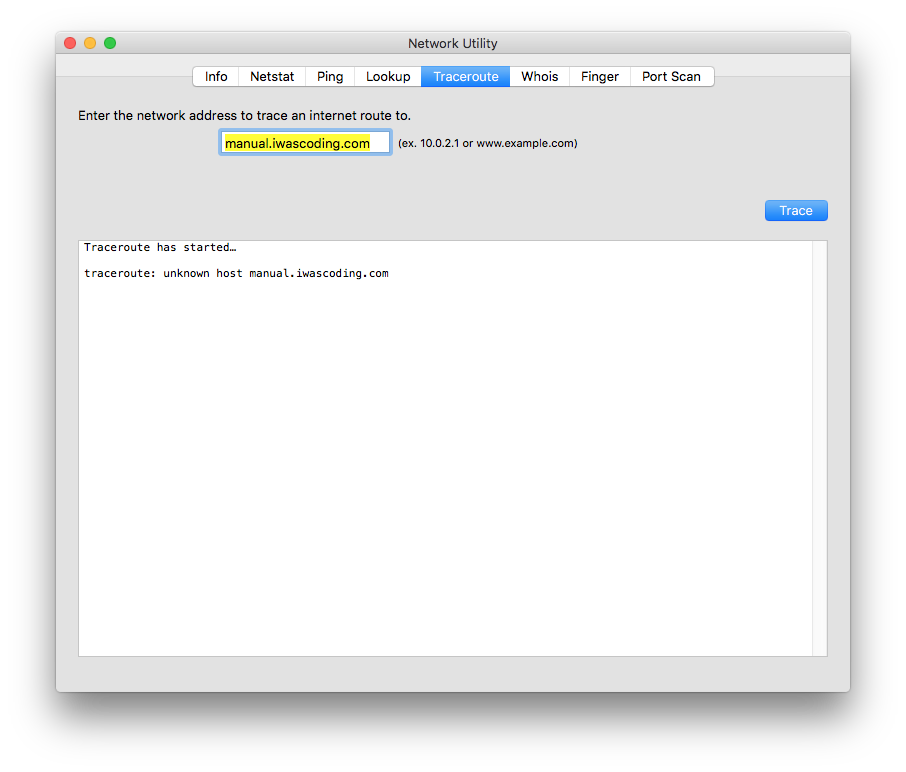 No match for "MANUAL.IWASCODING.COM".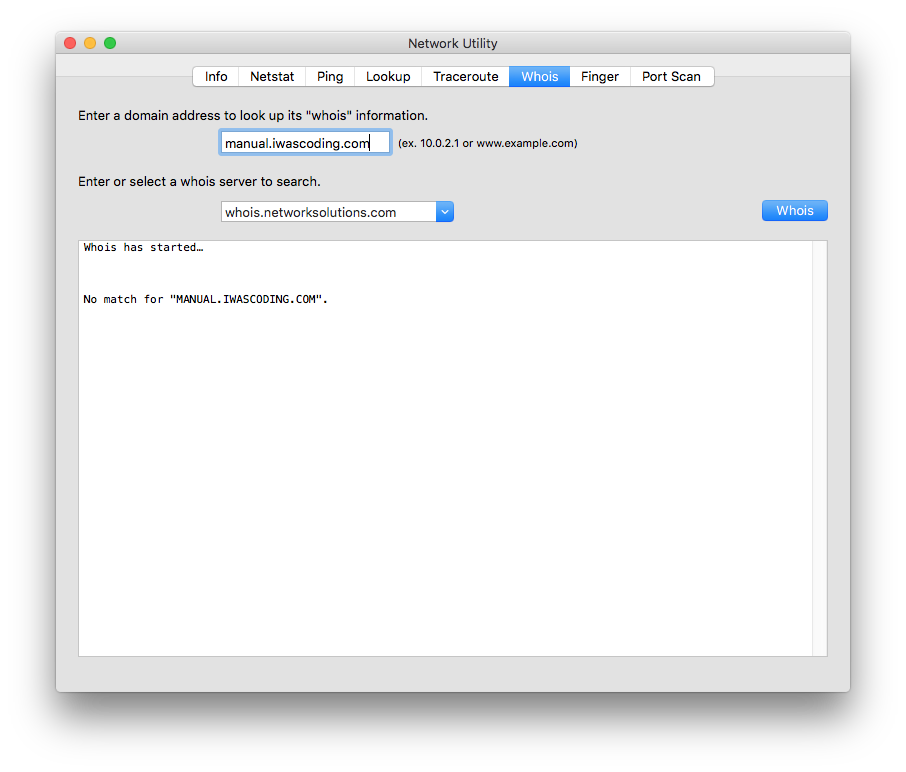 BUT… It seems to be working now!!
Neal
This topic was automatically closed 10 days after the last reply. New replies are no longer allowed.