Hi Their, Ive been using Garage sale for about 5 years and last week my computer crashed and lost everything.
Ive re-downloaded the garage sale app so it is now current. Ive lost two templates because i no longer have a design store! can anyone explain why this gone?
Also i have business policies created with ebay and when i pick the business policy to set shipping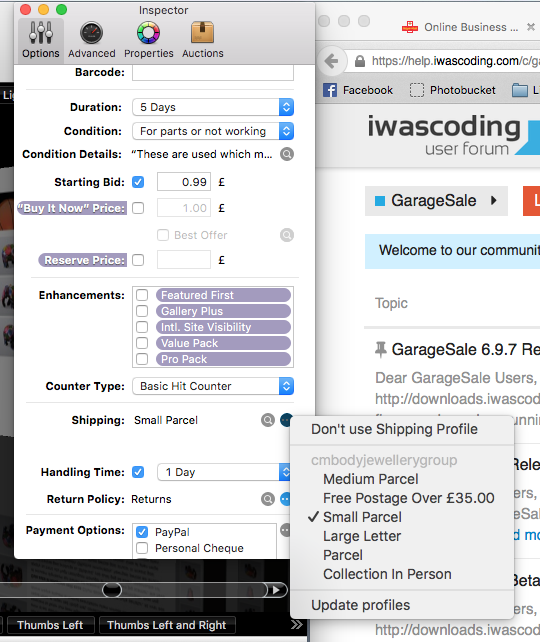 Then go to start auction i get this.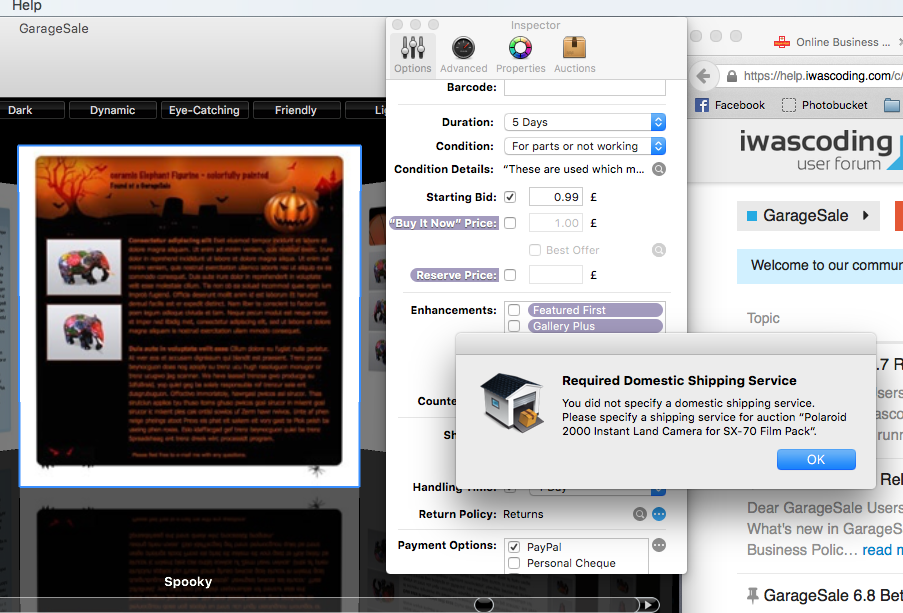 and it wont let me load the auction because of the shipping. Also its not carrying over the payment policy either.
Can anyone help?