Sorry I got a problem here and I was trying to find the solution by searching the topics here but no luck.
Our needs are very simple. We do have Mens and Womens for the title of our listing. Now we want to know how many mens and how many womens listings there are.
We have rules like this but it seems doesn't work, because the word "womens" contains "mens"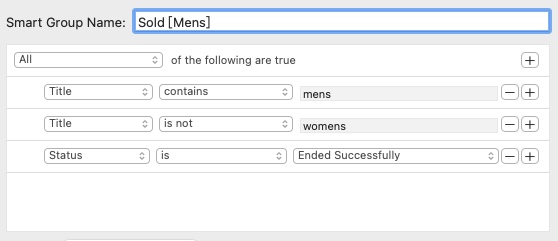 Any help would be appreciated.
Thanks