Hello,
I have just noticed some other bugs.
The profit amount is totally wrong. I sold 1 items for 35 € and found that profit is 43,05

The image of sold item is wrong, but title correct.

Shipping is wrong. I checked from web and from listing template and it is 1,60 €, not 11,60 (it is insurance + postage, but actually insurance is facultative and should not be added… besides shipping fee is not an income).
See the picture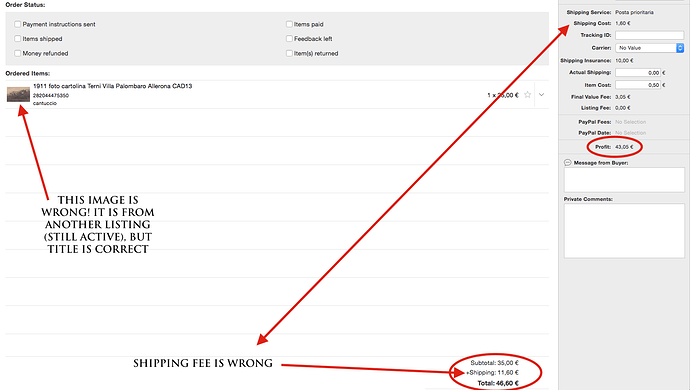 I really hope you could help me. You see, it is… a little mess

Thank you
Federico