Hi,
while GS was relisting (in particular it was "sending images…"), GS app in bottom bar started to jump and I find this warning that I never saw before:

It says: "an operation of uploading photo has been processed, but it didn't provide a image URL"… @ilja what's that??
P.S. Happened dozens of time today and still doing it now sometimes… never happened before!
P.P.S Furthermore, this pop-up blocks every activity in GS. I left my computer on for 4 hours, just come back and found that actually it didn't nothing since it was stuck until I clicked OK… this is a serious issue…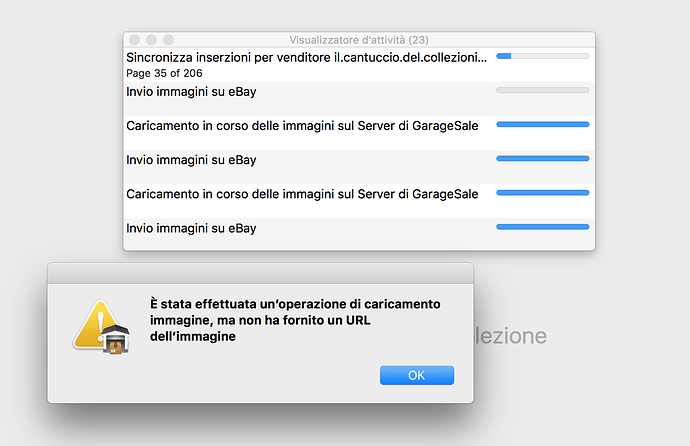 P.P.P.S There is also a very very strange thing. This morning there were 202 pages, now 206, but in the meanwhile I didn't list!!! How is that possible?? Does GS synchronize also those expired listings moved to the trash? I cannot explain this…